Tactical Gear and Apparel
Find the Tactical Gear and Apparel you are looking for while helping support Magnificent Heroes by shopping at one of our affiliated outlets.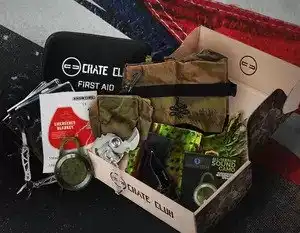 Crate Club is the pinnacle of your survival stockpile. Whether you are just starting your preparedness journey or you have been at it for a while, our crates will help you survive any disaster that comes your way. Featured products include: tactical backpacks, premium first aid kits, water filtration systems, multi tools, binoculars, flashlights, parts and accessories for your boom stick, and more outdoor, survival, and tactical gear.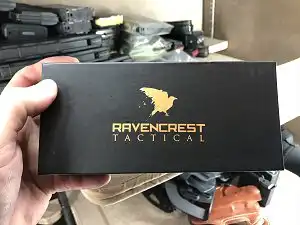 RavenCrest Tactical® is committed to offering quality OTF (Out the Front) automatic knives and tactical gear.
RavenCrest Tactical® OTF knives come standard with an assortment of premium features. Choose from over six different out the front knife models to customize and make your own.
3V Gear specializes in outdoor items for shooting sports, hunting, hiking, camping, military and police duty, security, survival, and tactical uses. 3V Gear's products are designed to blend functionality and comfort with rugged good looks at an affordable price. All 3V Gear apparel is designed to let you show your Veni Vidi Vici (I Came, I Saw, I Conquered) lifestyle. That is what the 3V stands for.
Kryptek is a veteran owned and operated, international retailer of high quality, technical outdoor adventure apparel. Kryptek offers a wide selection of hunting and fishing apparel, tactical gear, lifestyle clothing, and outdoor accessories.
Kryptek provides combat proven features and designs in ultra-high-performance technical and tactical outdoor adventure apparel.
Botach Inc is one of the Premier American Distributors of Firearms, Firearms Accessories and Tactical Gear. Founded in 1991, Botach Inc. offers the most aggressive pricing and widest selection around. Botach Inc. also offers Exclusive bundles and packages deals found nowhere else.
"We take pride in being the first place you go, when looking to buy the latest and greatest tactical gear used by Law Enforcement, Military or Home Defense."
Garmont Tactical – Cutting-edge Tactical Products.
GARMONT is a consolidated player in the Tactical industry, whose products, materials and technologies are appreciated by military corps all over the world for the comfort and protection offered.